When we were in Mousefest, we were entering Who Wants To Be A Millionaire. One of my friends, a gentleman, was being silly and scooted across the turnstile in a semi-sitting position. My friend and I were teasing him about how if he were just one inch shorter, he'd be singing soprano.
As soon as we were standing in the queue, a CM came up and asked if she could speak to us privately. We thought for sure we were in trouble for un-Disney-like behavior. But instead, she said she thought we were funny, and handed us these passes: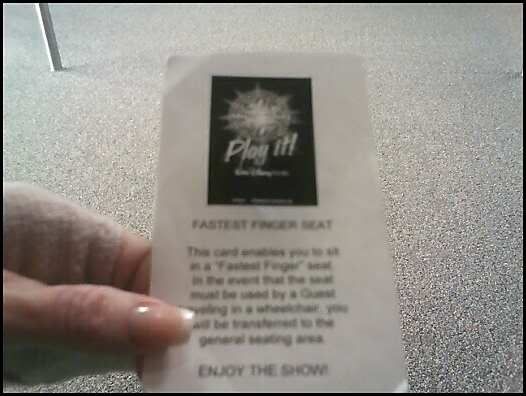 So we were lead inside and seated at the Fastest Finger Seats!
I'm sure it's no big deal to normal folks, but to us Disney-Dweebs, this was exciting stuff! We even had a CM take our picture: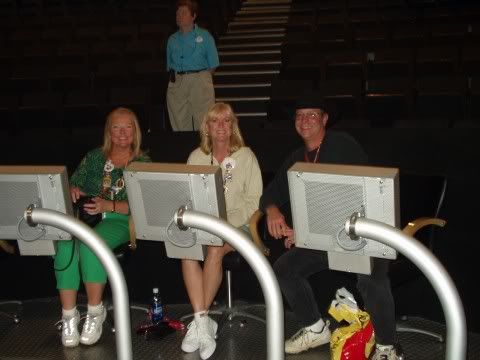 So, even though we never made it to the hot seat, we were feeling like pretty hot stuff for the whole show!