I spotted a pic of a viewing area in front of the Living Seas diving chamber, where a group of guests watch a diver in action on their way to the main aquarium tank. I never knew guests could get THAT close to the diving chamber. Where in The Living Seas is this viewing area. It appears to be somewhere on the second floor, since the entrance to the diving chamber is not here, and the chamber appears to end at the ceiling, as seen in the photo linked below: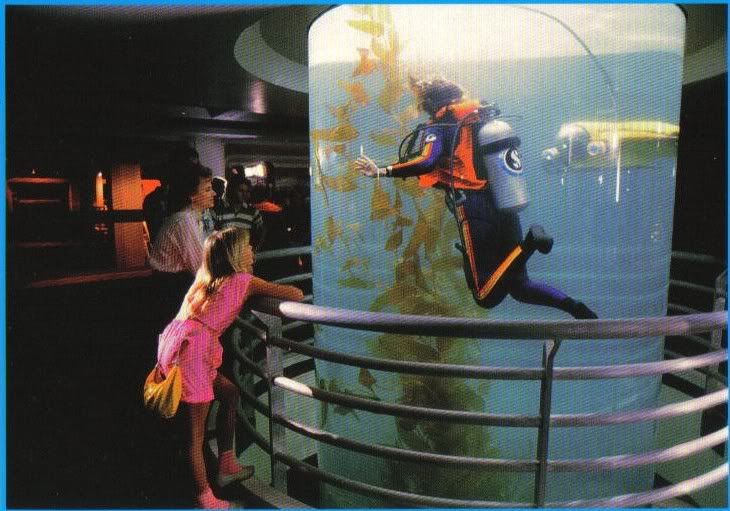 However, in another pic of The Living Seas diving chamber, there appears to be no second floor viewing area almost next to the diving chamber, as seen in another pic in the next link, as the diving chamber seems to go seamlessly to the ceiling: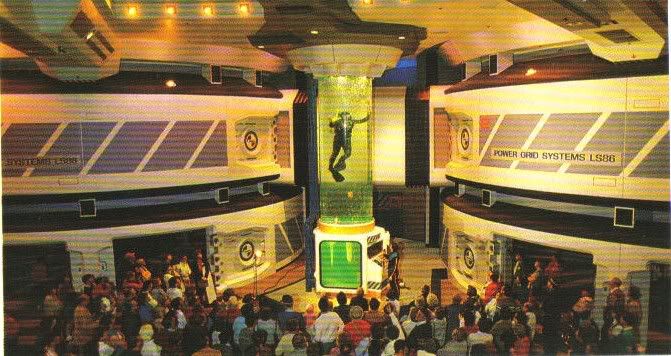 Could someone please clear me up about this? In case you wonder why I'm asking, I didn't get to go to The Living Seas on my trip last November, since the pavillion was closed for a major renovation then.