I'm baaaackkkkk…
Did you miss me? :laugh:
Ah, so last Wednesday, I believe, we decided to go to WDW for Labor Day. We'd had a really bad week and had been wanting to get to Disney, anyway, and figured that we should just do it. Dad had the Grand Floridian, but then switched it to the Contemporary… only to find out that he'd actually booked Bay Lake Tower. Either way, we were super excited! We purchased the 10-day park hopper no expiration MYW passes so that we can come back for more short trips later. We figure eventually, we'll get our money's worth.
So… Friday night, we all went to the football game. Rachel is a cheerleader and I'm in the marching band (:laugh: like that song… guess I'm the nerdy one, here). The bulldogs won 17 to 14. It wasn't exactly a pretty victory, but hey, we won.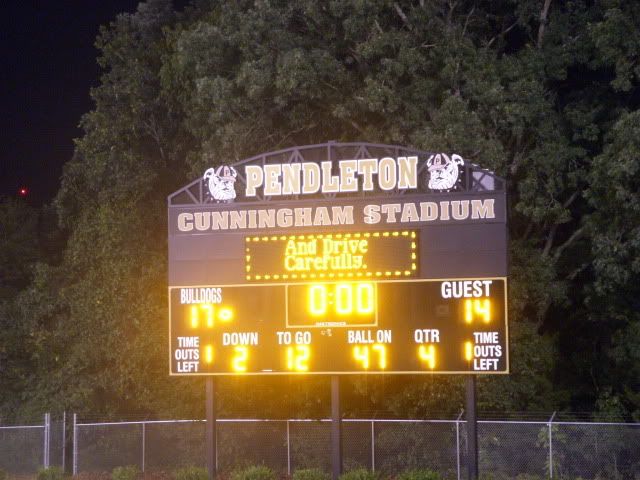 I had to stay to march the show after the game, so I got home a bit later. We all showered and loaded our bags into the Yukon (I had a small duffle, a tote with my clothes for the next day, and a tote with my entertainment items). I sat up front with Dad. Mumsy got the middle seat, and Rachel got the way back.
As soon as we left, I probably could've fallen asleep because I was so exhausted from the game, but text messages from a very cute football player kept me up… til 3:00 AM. :laugh: :laugh: :laugh:
Then, I had difficulty sleeping. I kept thinking, "I'm going to Walt Disney World… I should get some sleep." But it wasn't easy. Dad bout fell asleep… that's when Mom decided she would drive. :laugh: I kept hearing Mom and Dad converse and I was just in this daze… I was like asleep, yet fully aware of my surroundings. I believe I slept from 4:00 to 6:20.
We stopped at that parkway rest area to change for the day. I was a bit hesitant of changing in a rest area (imagining the worst), but it was actually quite clean. I was also relieved to find other ladies doing the same thing. There must've been 10 or so of us lined up on the counter fixing our make-up and hair.