A girl can't go to Disneyland wearing just any old thing… so I made DD2 these two dresses.
Please note the rosette on the neckline of the Pooh dress, because I'm terribly proud of that trendy little detail. I also put the matching Pooh band on an old denim hat… the hat seems to be a little small (it's from last year), so I may have to make her a new one.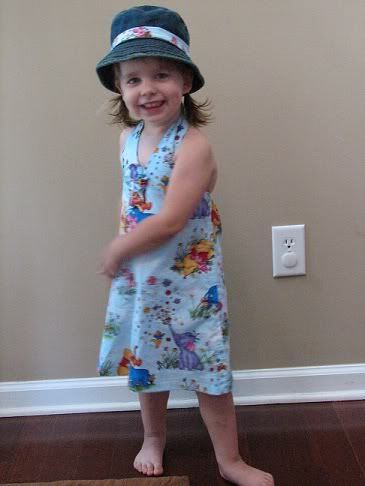 And here's her Mickey Dress. It's a pillowcase pattern… but I obviously didn't use a pillowcase!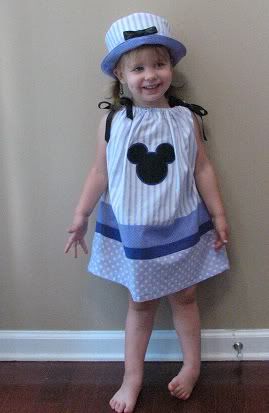 The hat is even cuter than in the picture- it's got a matching/contrasting band, too.