I opened my mouth and volunteered to host a Pooh-themed party in honor of A.A. Milne's birthday tomorrow.
I made a hunny pot cake! I've never used fondant before, so this was something fun to learn. For a complete amateur, I think it came out pretty nice!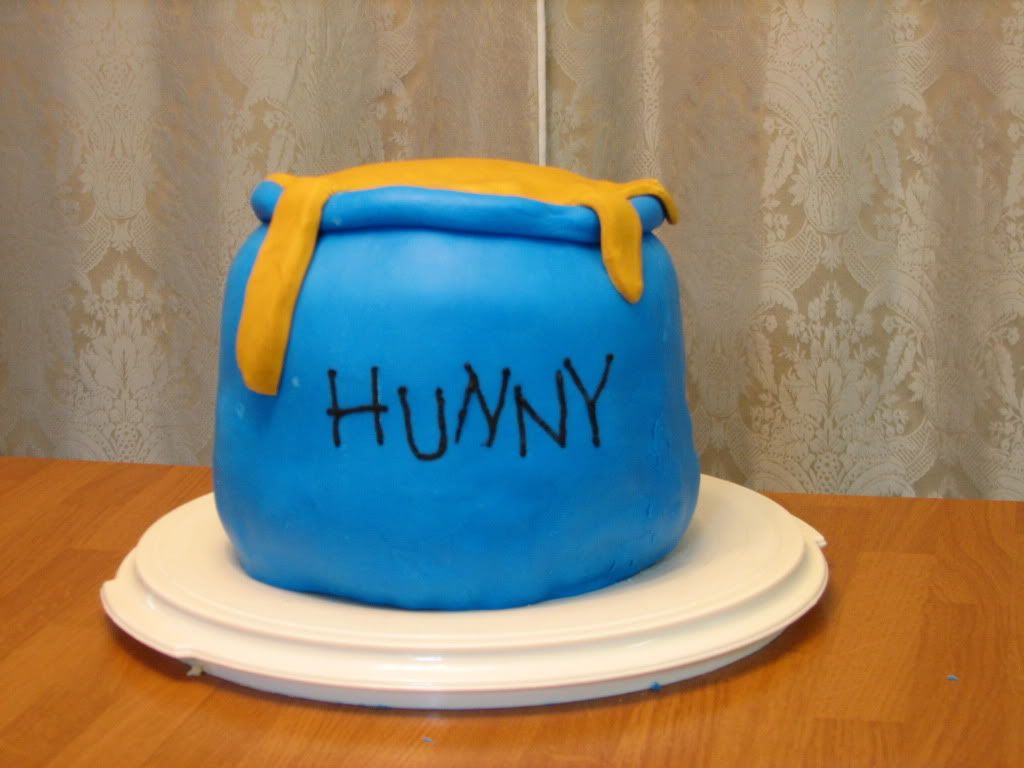 Of course, I took that last night… since I have two layers of fondant on it because the first looked so awful, this morning one side is sinking because of the excess weight! :laugh:
I also made rice krispies bees… which are a little awkward… but still fun.