I started a new thread because I realized I didn't add my name to the TR and have been trying to include pictures. Thanks to all who gave me info on doing that—hey! I think it worked!! I wanted to add pictures to catch up with the TR…
For some reason this photo is huge, sorry!This was the view out our hotel balcony of Tampa Bay. The tennis courts were just to the left. It was so hot and humid, I had to remember to let the lens adjust from the A/C to the humidity before I could record or take pictures.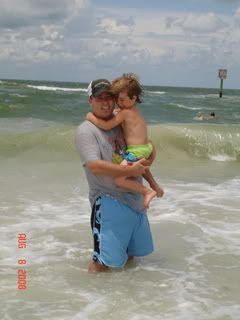 DH and 4yoDS at Clearwater Beach, it was really windy and the waves were great! It was the little guy's first time in the Ocean, he wasn't too thrilled with being smacked down by the waves, but loved playing in the sand with his Dad.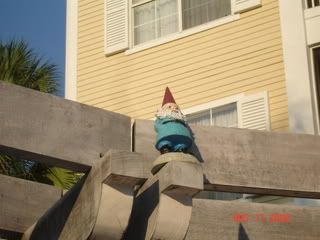 The knome hunt at Vistana

I could have really used this contraption earlier on in the trip!! 15yrDS and 12yrDS at MK, finally not able to kill each other for once!
That should catch me up to where I left off in the TR and can now add the corresponding pictures…